by Diane Holmes, (a) Chief Alchemist of Pitch University, (b) lover of learning, and (c) writer of fiction, non-fiction, and the occasional manifesto.
As our very own Joe Wallace begins his Recording Arts For Film program at Tribeca Flashpoint Media Academy in Chicago,
I celebrate his multi-tasking insanity and
I seize the opportunity to take Free, WORLD-CLASS, (online) University classes, through the innovative site Coursera.
Take a look at these 8 classes to power-up your BUSINESS and WRITING.
Set Your Words On Fire
Al Filreis, University of Pennsylvania
This course is a fast-paced introduction to modern and contemporary U.S. poetry, from Dickinson and Whitman to the present. Participants (who need no prior experience with poetry) will learn how to read poems that are supposedly "difficult."
Next session: 10 September 2012 (10 weeks long)
Workload: 5-8 hours/ week
About the Instructor:
Al Filreis is Kelly Professor; founder, and faculty director of the Kelly Writers House; director of the Center for Programs in Contemporary Writing; co-director (with Charles Bernstein) of PennSound; and publisher of Jacket2 — all at the University of Pennsylvania, where he has been teaching since 1985.
Among his books: Counter-Revolution of the Word: The Conservative Attack on Modern Poetry, 1945-60; Wallace Stevens and the Actual World; and Modernism from Right to Left.
He has also (with Beverly Coyle) edited the letters of José Rodríguez-Feo and Wallace Stevens (Secretaries of the Moon), and has edited and introduced a new edition of Ira Wolfert's Tucker's People. He hosts an ongoing podcast series,PoemTalk, a collaboration of the Kelly Writers House, PennSound, and the Poetry Foundation. He is currently working on a book about poetry and poetics in 1960.
He has won every major teaching award given to faculty at Penn, and in 1999-2000 he was chosen as the Pennsylvania Professor of the Year by the Carnegie Foundation.
Write With the Power of Myth
Peter Struck, University of Pennsylvania
This course will focus on the myths of ancient Greece and Rome, as a way of exploring the nature of myth and the function it plays for individuals, societies, and nations.
Next session: 24 September 2012 (10 weeks long)
Workload: 8-10 hours/week
About the Course
Myths are traditional stories that have endured over a long time. Some of them have to do with events of great importance, such as the founding of a nation. Others tell the stories of great heroes and heroines and their exploits and courage in the face of adversity. Still others are simple tales about otherwise unremarkable people who get into trouble or do some great deed. What are we to make of all these tales, and why do people seem to like to hear them?
About the Instructor(s)
Peter Struck is Associate Professor of Classical Studies. He received his A.B. at the University of Michigan and his M.A. and Ph.D. from the University of Chicago.
His primary research interests are in the history of ideas about the construction of meaning, with specialties in myth, literary criticism, and divination.
His first book, Birth of the Symbol (Princeton University Press, 2004), won the American Philological Association's C. J. Goodwin Award for outstanding book in classical studies. He has published widely on ancient philosophy, religion, and literary criticism, and has given dozens of lectures at universities in the United States and Europe. He has held fellowships from the National Humanities Center, the American Council of Learned Societies, the Whiting Foundation, the Mellon Foundation, and the Center for Advanced Studies in Behavioral Sciences at Stanford.
In 2004, he won Penn's Lindback Award, the university's highest award for teaching, and he won the Distinguished Teaching Award from Penn's College of General Studies in 2006. He has served as a media consultant to NBC, Newsweek, U.S. News and World Report, A & E, and the History Channel. At Penn, he is director of the Benjamin Franklin Scholars (2009- ) and founder of the Integrated Studies Program.
Persuade
Walter Sinnott-Armstrong, Ram Neta, Duke University
Reasoning is important.  This course will teach you how to do it well.  You will learn how to understand and assess arguments by other people and how to construct good arguments of your own about whatever matters to you.
Next session: 26 November 2012 (12 weeks long)
Workload: 5-6 hours/week
About the Course
You will learn some simple but vital rules to follow in thinking about any topic at all and some common and tempting mistakes to avoid in reasoning.  We will discuss how to identify, analyze, and evaluate arguments by other people (including politicians, used car salesmen, and teachers) and how to construct arguments of your own in order to help you decide what to believe or what to do. These skills will be useful in dealing with whatever matters most to you.
About the Instructor(s)
Walter Sinnott-Armstrong (right) is Chauncey Stillman Professor of Practical Ethics in the Philosophy Department and the Kenan Institute for Ethics at Duke University and Core Faculty in the Duke Institute for Brain Sciences.
He has served as vice-chair of the Board of Officers of the American Philosophical Association and co-director of the MacArthur Project on Law and Neuroscience. He has published books on moral theory, philosophy of religion, theory of knowledge, and informal logic. His current research focuses on ways that psychology and neuroscience can illuminate moral beliefs and moral responsibility.
He has regularly taught a course on reasoning for three decades.\
Ram Neta (left) is Associate Professor of Philosophy at the University of North Carolina at Chapel Hill.
He has published dozens of articles on various topics in epistemology, including the nature and extent of our knowledge, the constraints that rationality imposes of on our states of confidence, the sorts of considerations that can serve as evidence for us, and how arguments for skepticism can come to seem compelling.  He has also edited a number of recent and forthcoming volumes in epistemology.
His current research focuses on understanding how epistemic constraints on an animal's representational states can be determined by the essential properties of the species to which the animal belongs.
Celine Caquineau, Mayank Dutia, The University of Edinburgh
In this course you will develop and enhance your ability to think critically, assess information and develop reasoned arguments in the context of the global challenges facing society today.
Next session: 28 January 2013 (5 weeks long)
Workload: 3-4 hours/week
About the Course
Critical thinking is the ability to gather and assess information and evidence in a balanced and reflective way to reach conclusions that are justified by reasoned argument based on the available evidence. Critical thinking is a key skill in the information age, valuable in all disciplines and professions.
About the Instructor(s)
Dr Celine Caquineau is a biomedical scientist and teaching fellow at the School of Biomedical Sciences at the University of Edinburgh, where she graduated with a PhD in Neuroendocrinology in 2005.
Her research interests include the understanding of the mechanisms controlling appetite and obesity.
Celine is a Fellow of the Higher Education Academy UK and has extensive experience in teaching at undergraduate level with a strong interest in innovative teaching methods. She is currently the course organiser of the first interdisciplinary course at the University of Edinburgh, 'Our Changing World', an undergraduate course based on a series of high-profile public lectures which aim to engage students and members of the public with global challenges facing society today.
Professor Mayank Dutia is a biomedical scientist at the Centre for Integrative Physiology, School of Biomedical Sciences, University of Edinburgh.
His research interest over many years has been in balance and balance disorders, and the ability of the brain to recover from damage to the balance receptors in the inner ear.
Mayank has over 20 years' experience in teaching and student learning at undergraduate and postgraduate levels, and amongst other initiatives he has been responsible for new courses in Medical Biology for first-year undergraduate students, and the interdisciplinary course "Our Changing World".
Take Your Writing Business To Greatness
Edward D. Hess, University of Virginia
This course focuses on the common growth challenges faced by existing private businesses when they attempt to grow substantially.
Next session: 28 January 2013 (5 weeks long)
Workload: 4-6 hours/week
About the Course
Most entrepreneurship courses focus on how to start a business. Few focus on the next big entrepreneurial inflection point: how do you successfully grow an existing private business? This is the focus of this Course. It is based on the instructor's research and thirty years of real-world experience advising private growth companies.
This Course will challenge how you think about growth; give you tools to help you plan for growth, assess the preconditions to grow, and manage the risks of growth. You will study stories of how five different private businesses faced their growth challenges.
Growth, if not properly managed, can overwhelm a business, destroying value and in many cases even causing the business to fail. However, the research shows that every growth business faces common challenges. You can learn from others' experience—you do not have to "reinvent the wheel".
About the Instructor(s)
Professor Edward D. Hess spent more than 30 years in the business world. He began his career at Atlantic Richfield Corporation and was a senior executive at Warburg Paribas Becker, Boettcher & Company, the Robert M. Bass Group and Arthur Andersen.
He is the author of ten books, over 60 practitioner articles, and over 60 Darden cases, etc. dealing with growth systems, managing growth and growth strategies.
His books include Hess and Liedtka, The Physics of Business Growth: Mindsets, System and Processes (Stanford University Press, 2012); Grow to Greatness: Smart Growth for Entrepreneurial Businesses (Stanford University Press, 2012); Growing an Entrepreneurial Business: Concepts & Cases (Stanford University Press, February, 2011); Smart Growth: Building Enduring Businesses by Managing the Risks of Growth (Columbia Business School Publishing, 2010); Hess and Goetz, So You Want to Start A Business (FT Press, 2008); The Road To Organic Growth (McGraw-Hill, 2007); Hess and Cameron, eds., Leading with Values: Virtue, Positivity & High Performance (Cambridge University Press, 2006); Hess and Kazanjian, eds., The Search for Organic Growth (Cambridge University Press, 2006).
Smart Growth was named a Top 25 2010 business book for business owners by Inc. Magazine and was awarded the Wachovia Award for Research Excellence.
His current research focuses on the Darden Growth/Innovation Model, the challenges of managing private company growth, growth systems and behaviors. Hess has taught in Executive Education programs for Harris Corporation, Cigna, Timken, United Technologies, Genworth Financial, Pitney Bowes, Unilever Russia, Westinghouse Nuclear, Alpha Natural Resources, Alegco-Scotsman, FTI Consulting as well as IESE (Barcelona) and the Indian School of Business.
Hess's work has appeared in Fortune magazine, JiJi Press, Washington Post, the Financial Times, Investor's Business Daily, CFO Review, Money magazine and in more than 250 other media publications as well as on CNBC, BusinessWeek.com, Fox Business News, Forbes.com, Big Think, Reuters.com., Inc.com, WSJ Radio, Bloomberg Radio, Dow Jones, MSNBC Radio, Huffington Post.com, Business Insider.com and Chief Learning Officer.com.
Prior to joining the faculty at Darden, he was Adjunct Professor and the Founder and Executive Director of both the Center for Entrepreneurship and Corporate Growth and the Values-Based Leadership Institute at Goizueta Business School, Emory University.
Write About People With Greater Insight
Dan Ariely, Duke University
In this course we will learn about some of the many ways in which people behave in less than rational ways, and how we might overcome these problems.
About the Course
Behavioral economics and the closely related field of behavioral finance couple scientific research on the psychology of decision making with economic theory to better understand what motivates investors, employees, and consumers.
This course will be based heavily on my own research. We will examine topics such as how emotion rather than cognition determines economic decisions, "irrational" patterns of thinking about money and investments, how expectations shape perceptions, economic and psychological analyses of dishonesty by presumably honest people, and how social and financial incentives combine to motivate labor by everyday workers and CEOs alike.
This highly interdisciplinary course will be relevant to students with interests in General Management, Behavioral Finance, Entrepreneurship, Social Entrepreneurship, and Marketing.
About the Instructor(s)
Dan Ariely is the James B. Duke Professor of Psychology and Behavioral Economics at Duke University, with appointments in the Fuqua School of Business, the Center for Cognitive Neuroscience, and the department of Economics.
As one of the foremost leaders in psychology and behavioral economics, Dr. Ariely has published his research in top economic, medical and psychology journals and is the author of Predictably Irrational (2008),The Upside of Irrationality (2010), and The (Honest) Truth About Dishonesty (2012), three bestselling general audience books about research in behavioral economics.
In addition, he is the founding member of The Center For Advanced Hindsight.  More information about Dan can be found at:  www.danariely.com
Roy Hamilton, MD, University of Pennsylvania
This course will survey fundamental principles of cognitive and behavioral neurology. The emphasis of the course will be on the neural mechanisms underlying aspects of cognition and on diseases that affect intellect and behavior. No prior background in neurology, medicine, or neuroscience is required.
Next session: To Be Announced (4 – 5 weeks long)
About the Course
This course will cover content on basic behavioral neurology, including an overview of cognitive localization in the brain; the neural basis of language processing; executive function and decision-making; how the brain sees; how the brain represents the body, numbers, and space; an introduction to dementia (i.e. when is some forgetfulness too much?); and an introduction to cool tools for studying thinking (fMRI, TMS, tDCS, MEG, EEG).
About the Instructor
Dr. Roy Hamilton is an Assistant Professor of Neurology at the Perelman School of Medicine of the University of Pennsylvania. He is an expert in cognitive and behavioral neurology and in cognitive rehabilitation after stroke. His research involves the use of transcranial magnetic stimulation (TMS) and transcranial direct current stimulation (tDCS) as tools for facilitating recovery of language ability and other cognitive functions after stroke.
Dr. Hamilton is the director of the Laboratory for Cognition and Neural Stimulation and is the co-director for the Clinical Neurosciences Training program, a multidisciplinary educational program for students at the Perelman School of Medicine that integrates neurology, neurosurgery, psychiatry, and other clinical specialties that focus on clinical and translational neuroscience.
Dr. Hamilton has won many teaching awards, including the Penn Pearls Teaching Award (2005) and the Steven L. Galetta Teaching Award (2005). He also takes an active role in community service and won the 2011 American Medical Association Young Physicians Section Community Service Award.
Mitchell Green, University of Virginia
An investigation of the nature and limits of self-knowledge from the viewpoints of philosophy, psychoanalysis, experimental psychology, neuroscience, aesthetics, and Buddhism.  Readings are drawn from classical Western, non-Western, and contemporary sources.
Next session: To Be Announced
About the Course
The Delphic Oracle is said to have had two premier injunctions: NOTHING IN EXCESS, and KNOW THYSELF.
This course will be an examination of the latter injunction. Our central questions fall into two categories.
First, What is it? We shall inquire into just what self-knowledge is: Is it a form of inner perception, somewhat like proprioception, by virtue of which our minds (and hearts) have internal scanners of their own states? Or should we construe self-knowledge in a way not crucially relying on a perceptual model? In that case, what other model might we use?
Second, Why is it such a big deal? We shall inquire into the question why self-knowledge should be thought so important. Just what, if anything, is missing from a person lacking in self-knowledge that makes her significantly less wise, virtuous, or able than others who have this capacity?
Our exploration will take us into research in Western philosophy, psychoanalysis, current experimental psychology, neuroscience, aesthetics, and Eastern philosophy as well. In aid of these investigation we will become students of our own dreams, and cultivate some meditative practices.
About the Instructor(s)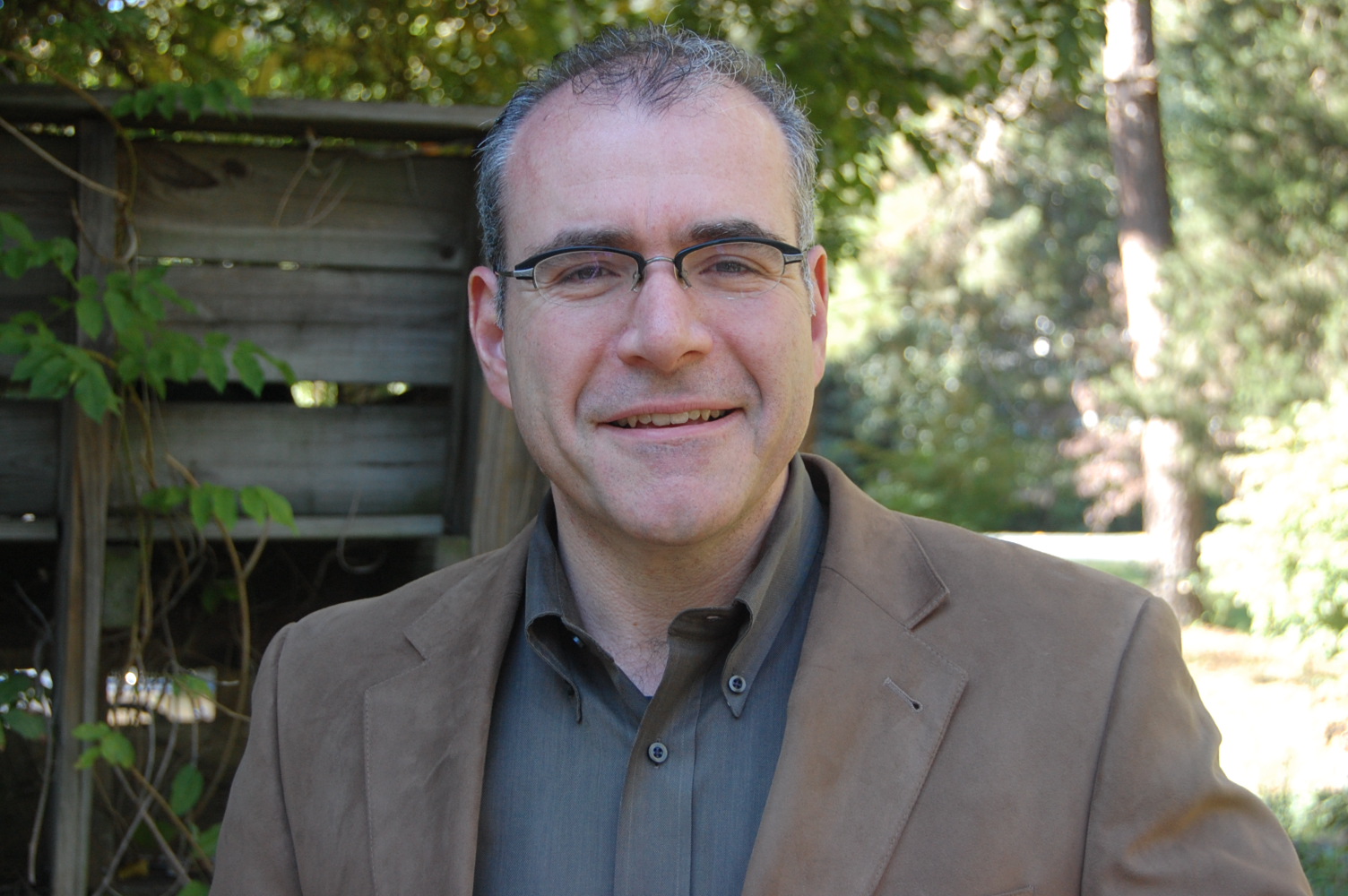 Mitch Green is Professor of Philosophy at the University of Virginia, where he has taught since 1993.  His research concerns the nature of cognition and emotion, and the relation of both to communication in our own species and in others.
He has published "Engaging Philosophy: A Brief Introduction", and "Self-Expression", and has co-edited "Moore's Paradox: New Essays on Belief, Rationality and the First Person". He has held grants or fellowships from the American Council of Learned Societies, the National Endowment for the Humanities, the National Humanities Center, the Andrew Mellon Foundation, and the National Science Foundation.
He is also founder and director of Project High-Phi , which supports philosophical inquiry in America's high schools.
—
Learn more about Coursera and their mission:
"… To give everyone access to the world-class education that has so far been available only to a select few. We want to empower people with education that will improve their lives, the lives of their families, and the communities they live in."
—
Diane writes two alternating columns for Freelance-Zone:Fiction-Zone: Leaps in Fiction Mastery and Marketing-Zone:Marketing-Zone: Marketing Yourself and Your Book.